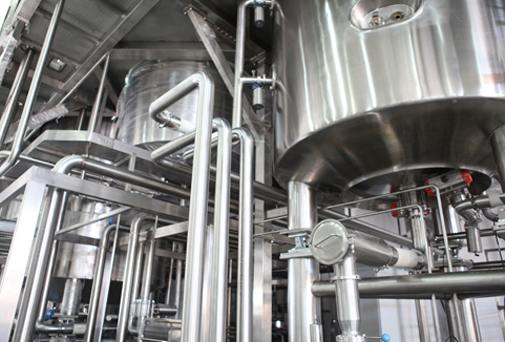 Project Management
With the increasing complexity of oil and gas projects, owners, as well as operators, have started focusing more on risks, cost and time. Leading oil and gas companies are searching for partners that can offer full-scale project management services based on industry experience and certified quality systems.
At STEP Engineering we handle end to end upstream gas projects from well sites to pipelines, gas plants, oil batteries, metering stations and all other points in between. We also specialize in designing process facilities as well as pipelines for gas, oil and water treatment.
Our holistic project management approach is tailored to client needs and makes sure each oil and gas project is completed on time, on budget and to agreed quality. The end-to-end projects are managed and executed by the experienced team well-versed in handling large-scale oil and gas projects. Our success is demonstrated by proven track record.
STEP Engineering project excellence comprises of project management model designed to maximize client benefits and performance. It provides a clear roadmap for the complete project lifecycle. The model makes sure the desired quality levels and timely delivery is achieved regardless of the complexity, size, scope or duration of the project.
Our Project Management Services
Our team leverages proven Project Management techniques along with newest software tools to achieve project success in the following:
Conceptual Design
Feasibility studies
Preliminary and detailed design
FEED Studies
Facility turnaround and maintenance support
Fast track projects
Specifications and operating procedures
Procurement
STEP Engineering handles all aspects of the supply chain on EPC projects in the oil and gas sector. The procurement specialists and engineering team collaborate to keep the project on schedule and within budget. Our team makes sure right materials and equipment is secured at the most favorable price and at the right time.
Our unique procurement services improve project delivery and aid clients in maximizing ROI (return on investment) from their assets. Our procurement specialists closely coordinate with the engineers and contractors in order to assess the unique purchasing needs of each facility. Then we secure materials and equipment aligning with the schedule, budget and engineering specifications of the project.
Our skilled team of Supply Chain works closely with technical team to meet project requirements. Their thorough approach ensures that purchase orders are issued with accuracy and monitored for compliance throughout their cycle.
Our Procurement Services
RFQs and Clarifications
Bid Evaluations and Award Recommendations
Purchase Orders
Expediting
Shop Visits (witnessing/area expediting)
Vendor Data Management
Reporting
Invoice Processing
Materials Management
Logistics
Benefits of our Procurement Services
Timely delivery and technical Integrity: The engineers and oil and gas procurement specialists at Step Engineering work closely and proactively together. This guarantees swift resolution of any technical queries and proper logistics management for items with long lead times. Our flexible and scalable set-up enables us to cater to diverse client needs.
Maximize value: We act in the best interest of our clients as an independent procurement provider. We are committed to maximizing value and ethical procurement practices. We consider various factors such as cost, safety, delivery, reliability, quality and applicable laws and regulations.
Bulk buying and International supplier network: We offer high-quality, low-cost procurement services at competitive rates. With office network in strategic oil and gas locations, we stay in touch with key suppliers.