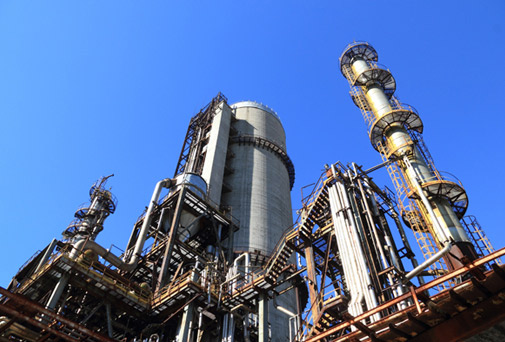 Processing and separation are needed to convert crude oil and gases into commodities that can be actually sold. The processing facility must be reliable, efficient, and safe. It must also live up to desired operational expenditure (OPEX). Therefore, Process Engineering becomes the focal point for all the engineering activities in all the exploration and production activities.
STEP Engineering was built on a solid foundation of process engineering excellence, a legacy which we proudly continue to date. Our team of process engineers is unrivaled and capable of handling nearly all the oil and gas processes. The group is engaged throughout the project lifecycle from initial scoping and Pre-FEED till commissioning and start-up. We can handle all aspects of process engineering for upstream oil and gas clients. We leverage the engineering simulation and sizing programs such as Promax, Pipeflow, etc.
The key element in the process engineering design at Step Engineering is to ensure safe operation. We develop every project in close coordination with the technical safety team which performs safety analysis check. The process option evaluation, technology selection, process design and procurement are carried out. This process ensures that process design meets all client and regulatory requirements.
Our engineers outline the full scope of every plant project and know how to best improve safety, enhance efficiency and maximize product recovery. Our process team also participates in process hazard analysis, and design reviews. We provide a wide range of process deliverables like process simulations, P&ID's, PFD's, Capacity Analysis, Flare System Analysis and more. Our team also provides facility evaluations and start-up support in conjunction with the construction management team.
Our engineers use the flow modeling and simulation techniques to gain insights into flow behavior from reservoir pore to process facility. We apply our vast knowledge in the pipeline systems, process engineering, fluid thermodynamics in oil and gas facilities to deliver an optimized system design. Our process engineering experts also have debottlenecking experience in a wide range of brownfield projects. They can design solutions to increase production with minimal modification.
Our Process Engineering Services
Conceptual Design, Pre-feed and feed studies
Process Flow Diagram
Well tie-ins and gathering systems
Oil and gas processing facilities
Equipment and vessel sizing, Design and selection
Sour gas processing
Dehydration
Pumping and compression stations
Storage and transportation systems
Process optimization and debottlenecking
HAZOP and other safety studies
Water injection system
Acid gas injection system
Sulfur recovery and management systems
Safety systems
Flare system design