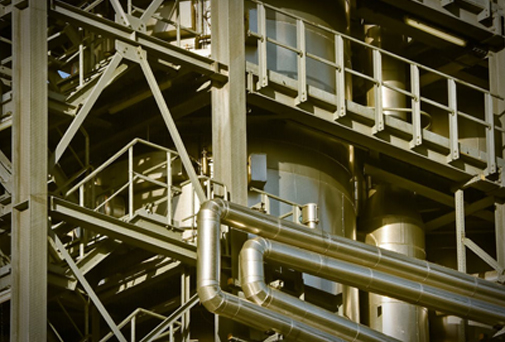 Structural and Civil Engineering is an important discipline in both retrofits and new design work whether offshore, onshore or subsea. Specialist structural and civil engineering experience and advanced software tools are needed to calculate the adequate structural capacity so as to prevent overutilization.
At STEP Engineering we provide world-class structural design services focused on safety, constructability, and ease of installation. Our comprehensive structural integrity management services cover a wide variety of analysis that helps safeguard the offshore assets of our clients throughout the lifecycle.
STEP Engineering provides its civil and structural engineering services to support oil and gas facilities, refineries, pipelines, petrochemical plants, water treatment facilities, etc. The skilled team of civil and structural engineers at STEP Engineering have successfully designed and managed the construction of a wide range of civil and structural projects.
Our engineering experts specialize in designing concrete foundations along with steel and concrete superstructure for a wide range of installations. Intelligent 3D CAD systems are employed by the experts for integrated plant layouts, design tasks and modeling of facilities. We work on preliminary and detailed design; prepare final drawings and specifications; and general construction management while constructing large and small projects.
Our Civil and Structural Engineering Services
Plant and facility Civil engineering
Facility Structural Engineering
Structural design and stress analysis
Site grading and drainage design
Pile design
Geotechnical and foundation engineering
Implementation planning, coordination, and inspection
Professional drawing approval and documentation
Structural Steel, Pipe racks (Modular and stick-built) platforms, Skid for Equipment and building, Miscellaneous steel support
Earthworks